Our Clinics
Select clinics and programs at UHN's Peter Munk Cardiac Centre (PMCC) related to heart function and cardiotoxicity are highlighted below. Further information on hospital services and locations is available on the UHN website.
If you are a physician who would like to refer a patient into our program, click on referrals. 
Heart Function Clinic at PMCC
We treat all forms of heart failure and look after the full spectrum of patient needs, with general and specialized clinics, as well as 24-hour coverage for urgent matters. 
We also treat patients who need advanced therapies like a mechanical heart as well as those who may require a heart transplant. 
The team offers Medly, a digital health program to support patient self-management, optimize treatment and symptom management and access to your care team right from home.
We are an internationally-recognized teaching and research program.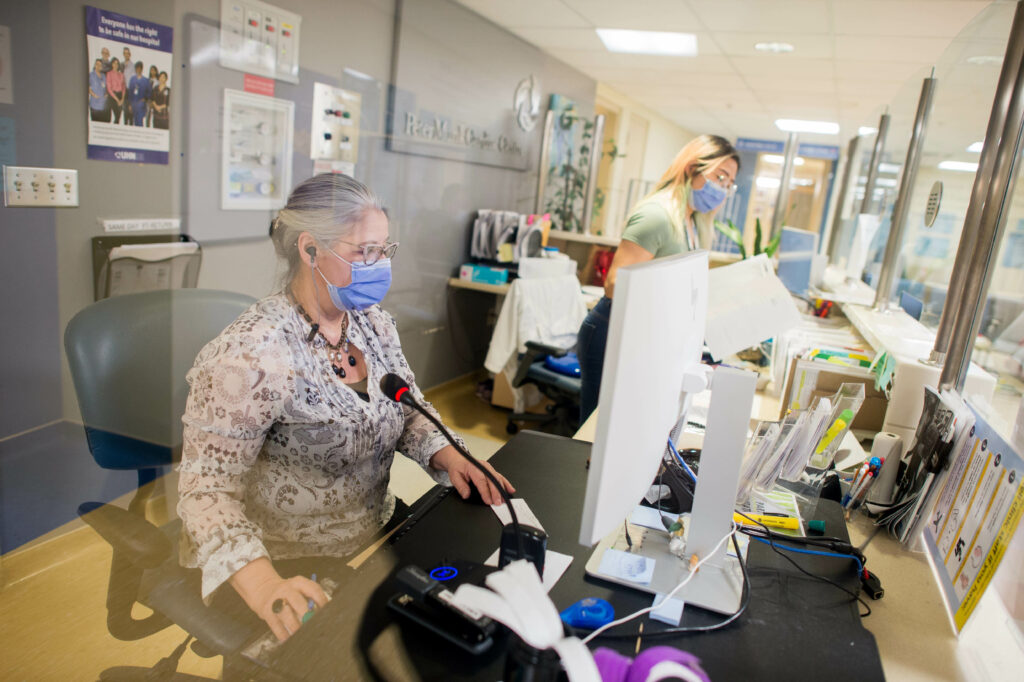 Adult Congenital Heart Disease Program
The Toronto Adult Congenital Heart Disease (ACHD) Program is one of the first and largest of its kind in the world, serving as a provincial and national resource for the rapidly growing ACHD population in Canada. The program cares for more than 10,000 adult patients with congenital heart disease in collaboration with a Multidisciplinary Team devoted to easing the disease burden and improving the quality of life of this special population.
Heart Transplant Program
The Heart Transplant Program is part of our comprehensive management of patients with advanced heart failure. Our multidisciplinary team is dedicated to improving patient outcomes and quality of life, performing 20 to 30 heart transplants each year.
Participate in Medly
Medly is a heart failure self-management program.
Medly encourages you to take control of your heart health by providing self-care guidance and access to your care team right from home. Monitor your heart failure, receive personalized support, and be in direct contact with your care team when you need it the most.
The Medly Program at the Peter Munk Cardiac Centre was launched in 2016. Today, all staff cardiologists at the UHN – PMCC Heart Function Clinic monitor patients using the Medly program. These cardiologists are supported by Medly coordinators who currently manage more than 600 patients.
Medly Testimonial from Patrick Searle, Caregiver

"As a remote caregiver, I believe that Medly has altered her health trajectory for the better by adding another caregiver to my mother's circle of care… Medly changed the way my mother communicates with her healthcare team. It opened pathways of communication, and transparency in information sharing. And, for me as a caregiver, relief that we are supposed to be asking questions, raising concerns, and seeking advice."
Paediatric Heart Programs at SickKids
The Cardiomyopathy and Heart Function (CHF) Program at SickKids provides both inpatient and outpatient care for children with these conditions. 
Visit AboutKidsHealth to learn more about heart conditions, the medications, tests, and treatments that are available for children.  
The CHF program is also a leading teaching and research centre.